---
The SprayFast Microblower is ideal for dry rot and woodworm treatment using water based products, such as our Boron Ultra 12. It saves over 50% in spraying labour time and allows access to hidden voids.
Microsprayers can be hired for spraying woodworm and dry rot, under floors, in roofs, through air bricks and behind panels.

Click here to buy or hire a Microsprayer

Data Sheet - front, Data Sheet - back

Click to see the Hand Operated pump products, prices and to Order in our Equipment Shop

To see Electrical Pumps and Equipment click here

---
What is a SprayFast Microblower
The PRS Sprayfast Microblower is a machine for applying water based fungicidal and insecticidal treatments to under floor spaces and behind panel areas, as well as within roof voids. It allows spray treatment to all kinds of masonry and timber, even where direct access is not available. It can treat floors via air brick holes and spray up to 10 metres.

---
Main benefits of a SprayFast Blower
1. Reaches hidden voids - air plume swirls and distributes spray on all surfaces

2. Fewer or no floorboards to lift - reaches much further than a spray lance

3. Keeps the Technician further from the spray, less exposure

4. Sprays coarse droplets, so it is not an 'atomizer', does not produce a 'fog' or 'mist'

4. Low pressure - only needs 5psi, rather than 40psi for effective spraying, thus giving much better control over fluid consumption

5. Not a 'fogger' - delivers a full treatment loading for proper treatment effectiveness

6. Sprays any water based fungicide/insecticide

7. Less fluid wastage than a conventional spray nozzle - the fluid droplets are carried in a turbulent column of air for uniform distribution and even surface coating


Adjusting the fluid control on the Sprayfast Microblower handle

---
Why not Atomize, Fog or Mist?
Breaking pesticides down into very fine mists or fogs is not a good idea because;

1. The pesticides are not designed to be used in this way, so the resulting concentration of active ingredient in the resulting fog is too low to be effective and will not meet the Manufacturer's specification.

2. Fogs and mists are prone to drift around on the slightest breeze, entering other rooms, escaping into the open air and affecting non protected people and animals.

3. Atomized treatments cannot be guaranteed because the surface loadings of active ingredient fall below the recommended levels.

---
SprayFast Microblower Specification
The Blower and all its pipework, hose and cable fit inside a standard tough plastic box for easy transport. The machine is operated from the box with the lids closed to keep the pump clean.

1. Blower Motor - 110 volt, 1000 watts

2. Spraying Hose - wire reinforced 32mm diameter outer air hose 7.5 metres long

3. Fluid input hose - 1/4 inch I.D. heavy duty flexible hose, 5 metres long, fitted with a snap-on tail which plugs into standard Eclipse, Sovereign and Birchwood pumps and can be extended further using standard fittings.

4. Minimum pressure required - 5 psi

5. Electrical cable - 5 metres, 110 volt plug

6. Maximum fluid output - water based fluids, 40 litres per hour

7. Weight, gross for shipping - 17kgs

SprayFast Microblower inside its tough plastic crate.

---
SprayFast Microblower Uses


The Sprayfast Microblower replaces the atomizing, fogging and micro spraying machines widely used in the Remedial and Pest Control industries. (These are not suitable for Pesticide application in Remedial Treatments because they were designed for very small localised ULV (Ultra Low Volume) treatment.

The Sprayfast Microsprayer can blow a moving turbulent cloud of air carrying COARSE droplets of treatment fluid up to 10 metres in still air and is therefore ideal for sub floor voids, roof spaces, behind paneling and for general purpose spraying.

Click to see the Hand Operated pump products, prices and to Order in our Equipment Shop

---
Other Electrical Spray Pumps - for insecticide and fungicide spraying
Damp proofing and timber preservation specialists generally use a high pressure electrical pump to spray timbers with timber preservatives and to inject damp proof courses . These twin piston, self priming pumps are used with a range of accessories, including injection rods (DPC Injection, 10mm diameter holes) and spray lances (Timber Preservation and Dry Rot masonry treatment).

Typical Spraying and Injection Pump for high and low pressure injection of damp proof courses.

(Note - not required for cream DPC Injection - a small hand pump is normally used - we also sell these in our Damp Shop)

The spare parts for maintenance and repair of DPC and Spraying pumps are available ex stock for pumps up to 25 years old - these pumps last a long time with the right care.

---
Spray Lances and accessories in Brass
High quality brass spray lances and extension tubes, adjustable spray nozzles and backspray nozzles are required for treating woodworm and dry rot. The 'backspray' allows injection of spray into hidden spaces behind panels (like staircases) and the flight hole nozzle can be used to inject individual holes.

Spray lances and extensions are needed for spraying timber and treating dry rot

To view prices or buy click here - Equipment Page
---
| Woodworm Treatment | Furniture Treatment | Death Watch Beetle Treatment | House Longhorn Beetle Treatment |

FAQs | Boron History | Boron Treatment Range | Shop |

References | Privacy Policy | Returns Policy | Technical & Safety | Contact | Links | Testimonials |
---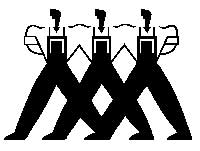 Property Repair Systems
T: 01626 331351 F: 01626 331143
E: help@propertyrepairsystems.co.uk
---
Woodworm Control - why we use wood preservatives
In the UK we are mainly concerned with woodworm treatment for Common Furniture Beetle, (Anobium punctatum, in Latin). We need to practice safe woodworm beetle treatment because of the long term damage that the woodworm larvae (grubs) cause in structural and decorative woodwork in domestic houses and commercial buildings.

Knowledge of the life cycle of the common furniture beetle (usually just called 'Woodworm' for short) is important when carrying out woodworm treatment because we cannot stop adult Woodworm beetles emerging using normal timber treatments, no matter which surface applied woodworm treatment product we use. To eventually cure woodworm we first need to break the 'egg laying cycle'.

Common furniture beetle starts life as an egg. These are laid on a bare, unpainted timber surface, or in cracks and crevices, end grain and down old emergence holes.

These larvae hatch, bore into the sap wood, where they cause most of the damage. The larvae feed on the wood and this 'worm' becomes larger for up to 5 years. At some stage the wood worm moves close to the surface and constructs a pupal chamber.

Between May and August the adult emerges from its pupal skin and chews its way out leaving the familiar 'woodworm holes'. When they cut their way out they are not actually feeding - the adult does not eat! When the adult beetles have emerged they mate and lay eggs, frequently down the old emergence holes and into the pupal chambers and tunnels. Sometimes both mating and egg laying can take place within the emergence hole itself.
---
How to stop Woodworm
Woodworm treatment is essential, if active woodworm is present, in order to prevent woodworm eggs from successfully boring into the timber and continuing the woodworm life cycle. If woodworm, or worse still Death Watch Beetle, (or even worse still House Longhorn Beetle) is allowed to continue to eat your wood, it will be structurally weakened by the multitude of internal tunnels and beetle flight escape holes. These exit holes are evidence of an attack of some type of woodworm, but the size of the exit hole is important in determining the beetle species and hence its life expectancy. Death watch Beetle has a much longer cycle (8 to 10 years) than Common Furniture Beetle (3 to 5 years), so woodworm treatment, as a woodworm killer, has to be adapted to suit the insect involved. Timber treatment is only part of the woodworm story. Dampness also plays an important part in woodworm attack, (woodworm prefer damp or wet timber) so timber treatment must take account of damp, its source and its control or elimination. Fortunately, Boron based products love moisture - they 'seek' the dampest parts of the wood, thus protecting the most vulnerable areas.

Consult our Qualified Woodworm Experts for safe, odour free Woodworm Treatment. We supply a Licensed Borax product as an Insecticide - very safe, no smell and permanent.
---
| Boron History | Boron Treatment Range | Woodworm Shop |
References | Privacy Policy | Returns Policy | Technical & Safety | Contact | Links | Testimonials |
---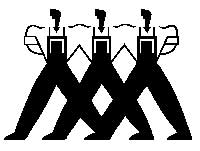 Property Repair Systems
T: 01626 331351 F: 01626 331143
E: help@propertyrepairsystems.co.uk
---
Site written by: David Moore
David Moore, B.A. (Hons.), C.T.I.S., C.R.D.S. Technical Author
Google+
---