---
How much of our BORON product will you need for surface and injected Woodworm treatments?
Use 1 litre of Boron Ultra 12 in water for every 4 square metres of surface, for each coat applied.

We recommend two light coats, to avoid missing patches and to ensure even coverage, without dripping.

---
How much will I need for two sprayed coats of Boron Ultra 12, at 5% concentration in water?
1. Spraying floors - terraced house: 7.5 to 10 litres, detached house: 25 - 35 litres, for first or second floor levels, if all made of timber.

2. Spraying roofs - terraced house: 20 - 50 litres, detached house: 30 - 90 litres, per roof void, including rafters and ceiling joists.

Concentration: 1kg of powder per 25 litres of water for Woodworm (5% for mild to medium attacks).

Click here to see the product, check prices or Order in our Woodworm Shop

---
Optional Spraying Products:
: Pump up Sprayer 5 litre or 12 litre Knapsack - click to see our Sprayers

: Mask and gloves for water based sprays and dust - click to see our Mask

Click here to see the product, check prices or Order in our Woodworm Shop

---
BORON ULTRA GEL - Surface Treatment - per brush coat - for Woodworm and Dry Rot
1. Smooth timber - 0.25 litres per square metre, that is 4 square metres per litre of Gel.

2. Rough timber and end grain - 0.5 to 1 litre per square metre, that is 1 to 2 square metres per litre of Gel.

Click here to see the product, check prices or Order in our Woodworm Shop

---
BORON RODS AND PASTE - inject into holes in the timber - for woodworm when combined with Wet Rot - damp to wet timber only
1. Rods - 10mm diameter holes, to 15mm from opposing face, 120mm centres along the grain, 75mm centres across the grain

2. Paste - 10mm diameter holes, to 15mm from opposing face, 120mm centres along the grain, 75mm centres across the grain

Use Paste alone for indoor timbers not subject to re-wetting (e.g. joists, tie beams) and Paste and Rods together in all timbers, indoor or outdoor, subject to re-wetting, seasonal or continuous (e.g. window frames, garden posts)

Usage rate - use our chart of hole spacing for various timber sizes as a guide, or call us on 01626 331351 and we'll calculate your exact requirements. (Hole Spacing Guide - click here to download)

Click here to see the product, check prices or Order in our Woodworm Shop
---
| Woodworm Treatment | Furniture Treatment | Death Watch Beetle Treatment | House Longhorn Beetle Treatment |
Woodworm Sprayers and Accessories | FAQs | Boron History | Boron Treatment Range | Shop |
References | Privacy Policy | Returns Policy | Technical & Safety | Contact | Links | Testimonials |
---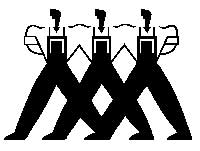 Property Repair Systems,
T: 01626 331351 F: 01626 331143
E: help@propertyrepairsystems.co.uk
---
Site written by: David Moore

David Moore, B.A. (Hons.), C.T.I.S., C.R.D.S. Technical Author

Google+
---